In two days, the United Nations Climate Talks in Glasgow (Scotland) will be over. The agreement, which acknowledges the severity and causes of climate change, is expected to fail to reduce emissions.
The draft agreementThe Wednesday release was historic as it made mention of fossil fuels in a formal agreement. This is the result of more than 25 years of summits.
The document calls upon signatories "to accelerate the phasing out of coal and subsidies for fossil fuels" and asks them to hasten plans to cut climate-changing emissions in hopes of keeping global temperatures from climbing 1.5 degrees Celsius, or 2.7 degrees Fahrenheit, beyond pre-industrial averages.
The draft pact does not provide the necessary $100 billion annually in funding for developing countries to protect themselves from climate damage and to lift their people out of poverty. It provides a quicker timeline for countries to realize their goals, but it does not provide any way to actually enforce them.
In theory, the language could be strengthened before it's ratified. But it's more likely to be watered down as negotiators seek to settle on something more than 200 countries ― including oil-pumping Saudi Arabia, coal-digging Australia, and the gas-drilling U.S. ― can sign.
Let's take a look at the draft of the pact.
1. It will be the first international climate pact that names fossil fuels.
The 2015 Paris Agreement made history as the first to include the United States and China ― the world's No. The No. 1 cumulative emitter of carbon dioxide and the No. 1 annual emitter, respectively ― in a pact that acknowledged the crisis of spewing carbon into the atmosphere and agreed to reduce the output. However, it did not name fossil fuels as the main source of CO2 polluting gases.
The 19th of 71 bullet points in the draft agreement "calls upon Parties to accelerate the phasing out of coal and subsidies for fossil fuels."
If that counts as a breakthrough, it's only because of how successful the fossil fuel industry's efforts to sow doubt over the long-understood relationship between burning oil, coal and gas and rising global temperatures.
Geoffrey Supra is a Harvard University researcher pointed out, Exxon Mobil Corporation's own scientists acknowledged in a 1982 internal memo that "mitigation of greenhouse effect would require major reductions in fossil fuel combustion."
2. The draft sets sights on 1.5 degrees Celsius ― even as countries' pledges set course for 2.4 degrees.
Already, the planet is 1.1 degrees Celsius hotter than in the early 1800s before power plants, cars, and planes began releasing carbon into the atmosphere. You can see the signs of this warming in more extreme weather and prolonged droughts, as well as shorelines sinking into seawater. These effects will only get worse if temperatures increase by 1.5 degrees Celsius.
In 2015, campaigners in Paris chanted the slogan "1.5 to stay alive" to highlight the reality that another half-degree of warming threatened to damn low-lying island nations to an Atlantis fate and render desert countries close to the equator uninhabitable. Today, activists are just trying to stoke hope for maintaining that goal with the new chant: "Keep 1.5 alive."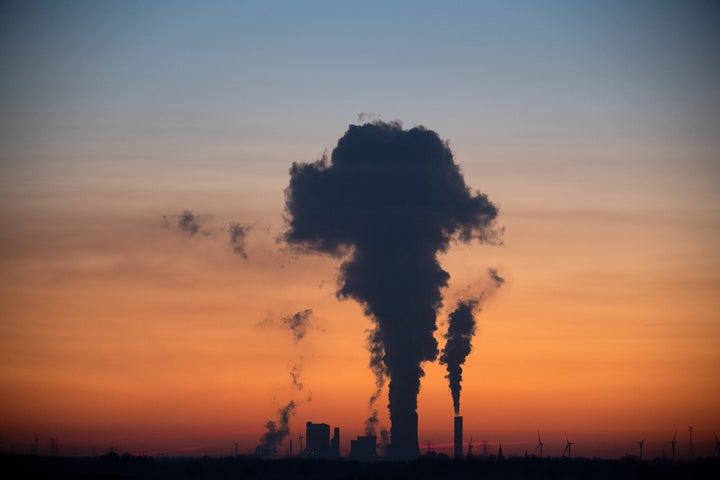 These people have a lot to do. They have a lot to do. analysis published Tuesday by the nonprofit Climate Action Tracker found that countries' current emissions-cutting pledges have set a course for the planet to warm another 2.4 degrees Celsius. That would blow past even the Paris Agreement's less ambitious goal of keeping warming below 2 degrees Celsius.
Still, the draft agreement "affirms the long-term global goal to hold the increase in the global average temperature to well below 2 °C above pre-industrial levels and to pursue efforts to limit the temperature increase to 1.5 °C above pre-industrial levels."
That alone doesn't offer much to vulnerable countries, but it goes on to recognize "that the impacts of climate change will be much lower at the temperature increase of 1.5 °C compared to 2 °C and resolves to pursue efforts to limit the temperature increase to 1.5 °C, recognizing that this requires meaningful and effective action by all Parties in this critical decade on the basis of the best available scientific knowledge."
The draft also heeds the reality that "limiting global warming to 1.5 °C by 2100 requires rapid, deep and sustained reductions in global greenhouse gas emissions, including reducing global carbon dioxide emissions by 45 per cent by 2030 relative to the 2010 level and to net zero around mid-century."
3. If you want to cut those costs faster, then the best plan is to create a plan for next year.
Paris Agreement requires signatories of the Paris Agreement to review and ramp up their emission-cutting plans once every five years. This year's conference was so important because it marked the first scheduled five-year ramp up. (Technically, it's six years later, but last year's summit was postponed due to the COVID-19 pandemic.)
The agreement seems unlikely to achieve that goal. However, the draft asks countries to develop new plans and prepare proposals for the 1.5 degree goal.
4. It is still a contentious matter to create a carbon market.
At the 2018 summit in Katowice, Poland, negotiators agreed to most of what became known as the "Paris rulebook" ― a set of standards for countries to adhere to the Paris Agreement's goals. One section, Article 6, was left unanswered. This complex part aims at establishing a trading system to allow countries to trade rights to emit pollution into the atmosphere.
The carbon market is supposed to make nations that are unable to avoid polluting pay a price and those that absorb carbon via technological investments or lush forests, reap the rewards. This system of trading does not account for CO2 accumulation in the atmosphere. Countries such as Norway, the United States, and Britain are far more responsible than countries whose emission levels continue to rise, like India, Indonesia, and Tanzania.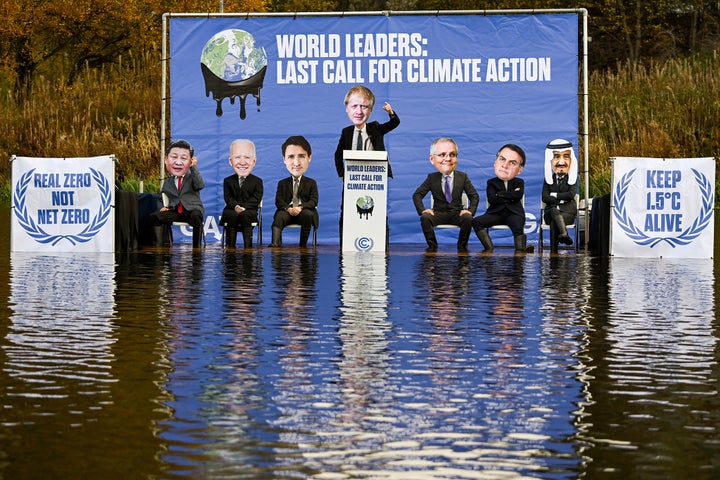 Article 6 advocates claim Article 6 can be used to distract from the difficult task of reducing emissions. This perception has only been reinforced by statements from the fossil fuel sector. Royal Dutch Shell's 2018 executive boasted about helping to write Article 6: "We have had a process running for four years for the need of carbon unit trading to be part of the Paris Agreement."
"Carbon markets provide cover for empty greenwashing schemes, and are thus a way to distract from the real action people and the planet need, urgently," said Rachel Rose Jackson, the climate research and policy director at the watchdog Corporate Accountability, over email Wednesday. "Article 6 is one of the battlegrounds where we are seeing the interests of polluting countries and corporations be pitted against the people's and the planet's."
5. Other pledges were also made.
The agreement has been the major event at Glasgow. However, other important pledges were made during the meeting. More than 100 countries signed a pledge to halt and reverse deforestation by the end of this decade ― though there's reason to doubtIt is highly effective.
The agreement was signed by nearly as many countries Global Methane PledgeTo reduce super-heating greenhouse gases' emissions by at least 30%, starting in 2020 and ending by 2030. The U.S. along with approximately two dozen nations are also committing to reducing their emissions of super-heating greenhouse gases by 30% or more from the 2020 level. joined an effortTo stop public funding for fossil fuel projects abroad, the United Kingdom wrangled another two dozen countries into an agreement to stop the buildout of coal ― a goal that, while long expected, looks slightly out of reach during a year when coal use surged in response to a global energy crisis.
The most striking was perhaps the commitment of six automobile manufacturers and over two dozen nations to do so. phase outInternal combustion engines vehicles by 2040 It is consistent with California's mandate and has legitimacy due to the high sales of electric vehicles. But big automakers, in particular, have made 180s on climate promises before.
Share Your Comment Below