The past two years were difficult for extroverts, who thrive on social interaction. However, many introverts, like myself, have managed to adapt well. Some even thrived.With my husband retired and me working as a freelancer, it was easy for me to find companionship and purpose during the pandemic.
Fully vaccinated I was able to happily join my friends on May 20, 2021.Restrictions beganLift. They offered us a glass of prosecco, outdoor dining at some of our favourite restaurants and riverboat excursions. To celebrate our young marriage, we drove our husband from New York's upstate to Boston. son's 30th birthday. Slowly, life became a new acceptable norm.
After returning from Boston three days later, our birthday boy found out he had contracted a new infection. The birthday boy was sent home and quarantined. He then remained there for a while before he recovered. We both tested positive, and we both wore masks again in public. The world changed again.
I thought I was doing OK with the seclusion — after all, introverts love our alone time — but I found it even harder than usual to pick up the phone to call friends. Zoom meetings exhausted me. Social media engagement required too many people. Finally, I realized I didn't want to leave the house.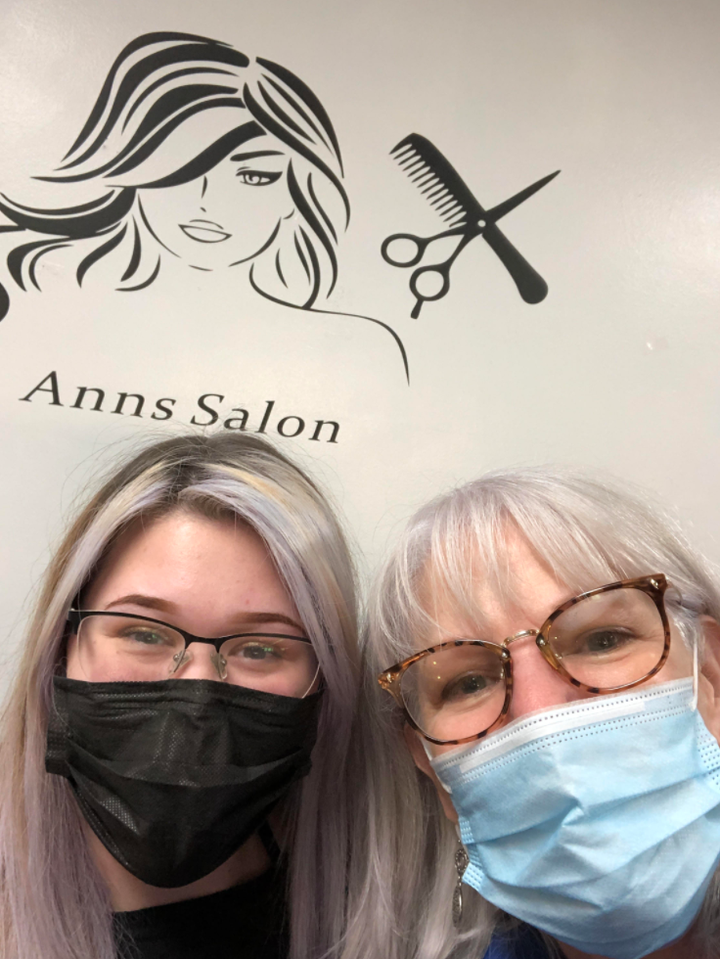 As I slid down the slope quickly, determined to avoid despair, it became clear to me that the only way to get out of my own self-centered thinking was by doing acts of kindness to others. I'I have relied upon this strategy for years and it never failed me to focus on others.
I use a particular formula — a three-person process — for committing my good deeds. I choose a retail business, find an employee who doesn't look too busy, and pop the question: "Would you help me do an act of kindness?"
Next, I offer a $10 note (or any small amount that is meaningful) to the person and ask them to pick a customer for a 10% discount. It's a twist on the typical random acts of kindness, which usually involve just two parties. I've found adding an element of purpose multiplies the reach and the good feelings that ensue. It's a win-win-win.
I've been carrying out this form of benevolence for years. Following the tragedy, I intensified my efforts. Sandy Hook shooting26 acts were committed, one for each victim. In 2018, when I was 60, I hosted a party where I asked guests to put a few $10 bills into an envelope and I then distributed the gifts. The feeling-good party lasted for a whole year.
Every person I've ever approached to join in the fun loved the idea. The smiles on their faces are like fireworks. "That's so nice!" is a common refrain. Several times I've been asked "Are you sure?" and when I answer, "Absolutely!" my enthusiasm is returned. One time, an unassuming man at a gas station was intrigued by the idea. "How about we start by giving it to you?" he said, not realizing it defeated the whole purpose. My offer was accepted by no one. It is too wonderful, both for the receiver as well as the giver.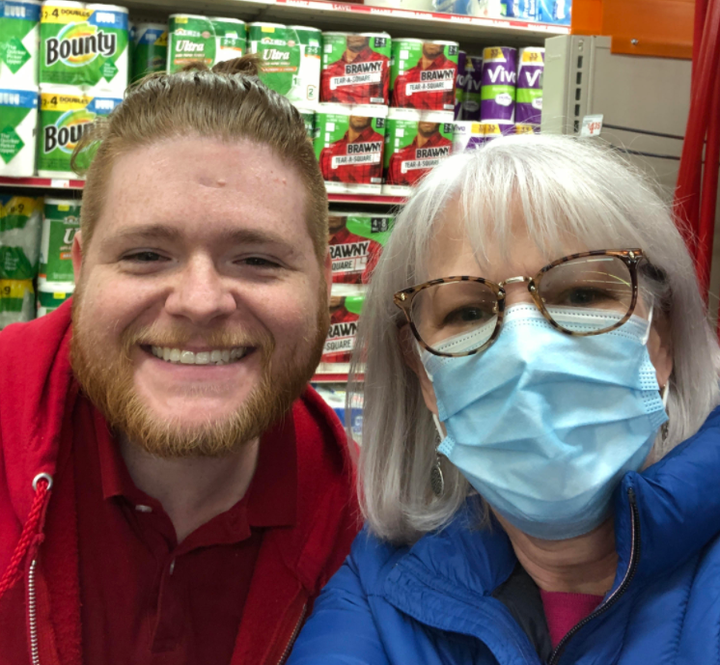 Often, I'I am overcome by emotion too. As I near my target, my eyes flush, my heart race and my voice turns raspy. Sometimes, my happiness is sometimes resisted as I leave the shop. I imagine the employee's pulse quickening as they choose their recipient, the look on the customer'Both of them look lighter throughout the day. Although I do have an active imagination, is it not possible to see what this means? It's not about the money. It's about making someone feel good and, in the process, feeling good ourselves.
I was about to celebrate my 63rd year, and this seemed the ideal time to make some noise. I pulled $60 from the bank to pay for my decade, then grabbed my facemask and set about getting started.
Emily, my first hairdresser, was my target.
"Would you help me do an act of kindness?"
"Here's how it works." And I explained my idea.
"I love it!" she said. "When I worked at Dunkin' Donuts and drive-thru customers kept 'paying it forward,' the whole staff got excited."
"Yes!" I said. "That's the whole idea. The good feelings snowball."
After my hair appointment, I visited the farmers market. This is where I found my favourite indie bookstore. There was also a CVS, Family Dollar and a grocery store. Even from behind masks, I read the excitement on the employees' faces. Every smile helped me to get out of the isolation I was in.
I don't usually follow up, but out of curiosity, I returned to the scenes to inquire about the outcomes. Emily's customer was "very happy," and told her to thank me. Family Dollar employee Lee presented his gift to an old veteran, picking up essentials. The vet was overjoyed. CVS gave me a bonus. Bruce, my manager at CVS, had $10. I gave it to him and asked for a person to help me. When I checked back, Bruce's eyes shone as he told me about the happy customer. As a fourth cog of the wheel, he looked thrilled to have been involved.
A bookstore customer, aged 10, was 3 short of his order and it was the best example of kindness. Myra the bookseller offered the money to him and his grandmother. The grateful duo also added $10 to their food pantry bucket. This was the grand slam complete with wins.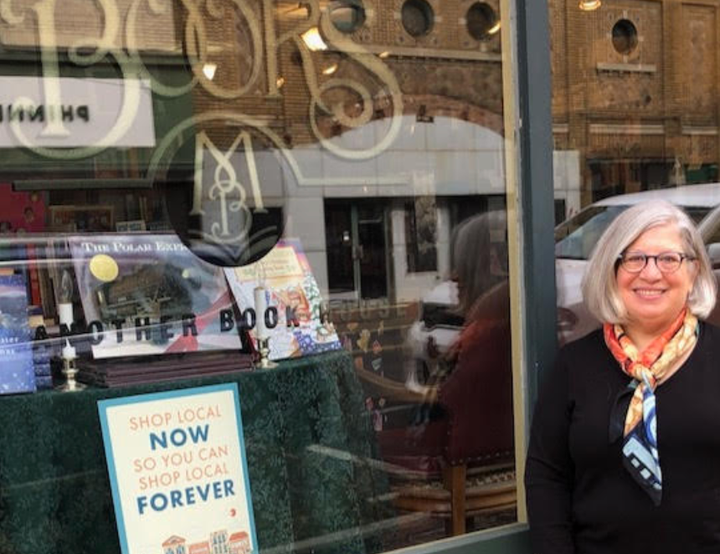 As much as I love my strategy, I'm small potatoes in the do-good world. Many people — health care workers, first responders, volunteers in thousands of communities and organizations — give much more of their time, energy and financial resources than me. These people are true heroes.
Simple works for me. Maybe it will work for you ― and I guarantee it will work for the final recipient. It doesn't matter if you are lonely or not, it is worth a shot. You can even create your unique kind of kindness. Mother Teresa is often credited as having said, "I alone cannot change the world, but I can cast a stone across the waters to create many ripples." If we all created ripples of kindness, just imagine the river of love.
Karen DeBonis' work has appeared in The New York Times Tiny Love Story column and other literary and mainstream publications. She primarily writes about motherhood, adversity, and people-pleasing, an entangled mix told in her memoir "Growth: A Mother, Her Son, and the Brain Tumor They Survived," available for representation. Find out more information about her at karendebonis.com.
Do you have a compelling personal story you'd like to see publishedHuffPost? Find out what we're looking for here send us a pitch.
Share Your Comment Below