At the tender age of 20 years, I was killed in Iraq by an assailant while working in cavalry scout for the United States Army. I was hit by the bullet, which broke my femur and severed my right femoral vein. It also cut my sciatic nerve. I lay down for three months, while my surgeons rolled me in and out of the operating room. It took 17 surgeries before I was whole again ― at least physically.
I left pieces of myself in Iraq that day ― both literally and figuratively. Combat veterans often leave fragments of themselves behind in combat zones. Some combat veterans have been deployed so many times, that their shells are no more than a reminder of the joy they once felt for others.
Fear of being shot again by my sniper is what I'm afraid to do. While this is a personal situation for me, there are many other veterans going through similar situations. For veterans, PTSD is not just fear of loud noises like cars backing up or fireworks. This is an often used trope on TV and in movies. It's the fear of reliving the most traumatic events of your life. PTSD does not only affect veterans, it also includes trauma-inducing events.
After a traumatic event such as a car accident, a civilian might develop PTSD. Traumatic events for veterans include improvised explosives that blow up Humvees or helicopters being shot down. In my case, I was shot by a sniper. These are not the kind of events that the average person can relate to, but they're what veterans often relive for the rest of our lives.
That's what leads to the next factor: anxiety. Many combat veterans are reluctant to participate in activities that may remind them of their service. I have a friend who doesn't leave his home because he is afraid to be in crowds of people. This affects the social life of many vets. This has a devastating effect on relationships between friends and families.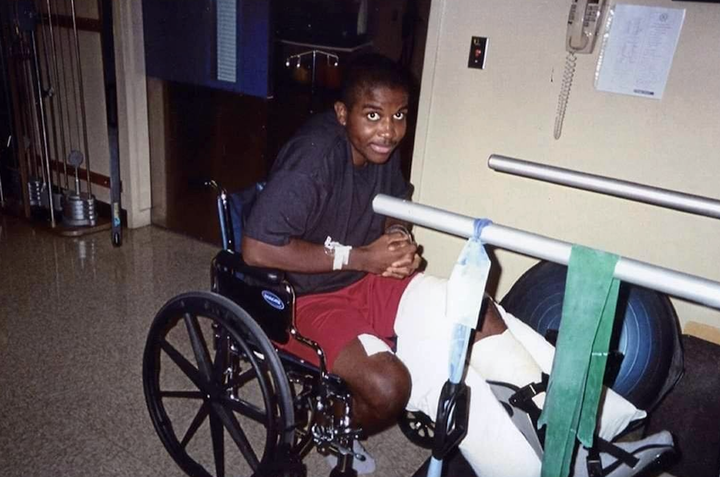 Wives and husbands have difficulty reuniting with spouses. Fathers and mothers struggle to build relationships with their children. Veteran's are left alone and unable to communicate with others. A veteran's anxiety can increase because they repeatedly think of their traumatic event and feel trapped inside their heads with their memories. We can quickly become our worst enemy. It's frustrating for everyone ― the veteran, as well as the family and friends of the veteran. One day, one of my high school friends even asked: "Man, what happened to the old David I knew before the Army?"
There may be an adjustment phase for veterans after they leave a combat zone. It takes time to get used to being in a "normal" environment again. You will need to be affectionate and compassionate with others again, as well as show empathy towards others. This is how you learn to trust that others are not trying to harm or kill your feelings. Sometimes, for those dealing with severe PTSD, it's hard to differentiate who wants to do you harm and who doesn't. This can lead to them becoming a risk for themselves and others.
Christopher R. Lee writes in his book, "The Eleventh Hour: Navigating Posttraumatic Stress Disorder Within a Veterans' Community," that an individual can "exhibit recurring symptoms of distress by reliving the event through images, thoughts, dreams, and acting out the event in a flashback." These recurring symptoms seem to always happen at the most inconvenient times ― while watching a movie, while at the park with your family, as a civilian in the workplace. Some veterans find it hard to integrate into civilian society. Those who have not been in combat zones just don't get it ― especially in the workplace. I've found that a company will be proud to say they are a veteran-friendly employer, but when a veteran is hired, the human resources department isn't trained on how to deal with the unique challenges that veterans may have.
I stated earlier that I fear being shot by another sniper. In my mind, the reason my sniper didn't kill me in Iraq is because he or she wanted me to recover and live a healthy, normal life. I believe that when I am the happiest, and everything is great in my life, they will shoot me again and this time they'll finish the job.
This is how likely do you think it could be? It is probably very unlikely that it will be true. But, I still get the sensation that my sniper is there every single time I hear loud crackling in public. Waiting.
In a therapy session, my therapist asked me: "Why parking lots?" I believe it's the open space. When I'm in a parking lot, I can feel my sniper looking at me through the scope of their gun. My body starts to heat up, and then I sweat. I actually feel phantom pains in my leg as if I was shot again, and I begin to imagine that I'm falling to the ground the same way I did on that day in Iraq. Suddenly I'm there again reliving it all.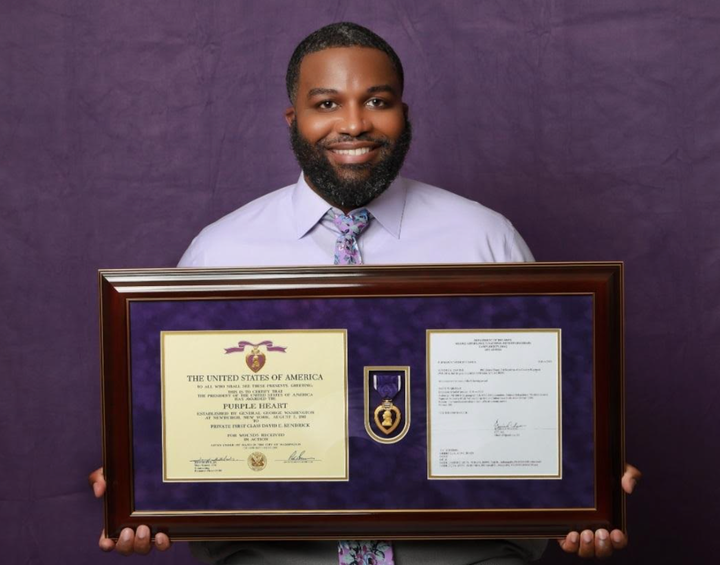 I have found therapy to be extremely beneficial, especially EMDR (eye movements desensitization & reprocessing), which has proven very helpful. My therapist guided me to where I had been injured during one of my sessions. My therapist helped me to visualize me taking out the sniper, before they could shoot me. This helped me tremendously. To talk to other veterans about the things that are bothering me, I now attend weekly group therapy sessions.
Sertraline is also an antidepressant. It helps me to get through each day and not feel like crap. To live a happy life post-combat, it is important to stay on top of my medication and surround yourself with people who care about my mental well being.
Many vets self-medicate following combat. Prior to I began my antidepressant, and I was able make therapy work for my needs, I had alcohol abuse syndrome. This happened because I didn't have the tools to cope with my trauma. My life was destroyed by drinking alcohol. I was fired, made many new friends, gained lots of weight, and lost my job. To deal with combat trauma, many vets abuse alcohol and opioids.
Those of us who were fortunate enough to survive our trauma also often feel survivors' guilt. "It should have been me" is something that many veterans who lost friends on the battlefield tell themselves. The day after I was shot, my roommate at Colorado's Fort Carson and in Iraq, who was also my best friend, was shot and killed in Iraq. His name was Eric Snell and on June 18, 2007 ― which has been dubbed "the bloodiest year of the war" and saw the loss of 899 soldiers ― he was killed by a sniper.
I sent a copy of a book I recently wrote to Eric's son. As I write, he is in Iraq and currently serves in the Army. Eric's time in Iraq is the subject of my book. It also includes memories from his service. After reading the book, Eric's son wrote me to thank me for sharing his father's last moments with the world. I was told by him how crucial it was to learn about his father, who was murdered in Iraq as a child. This moment ended my survivors' guilt because I can see Eric Snell in his son, who is proudly serving his country just as his dad ― my best friend ― did.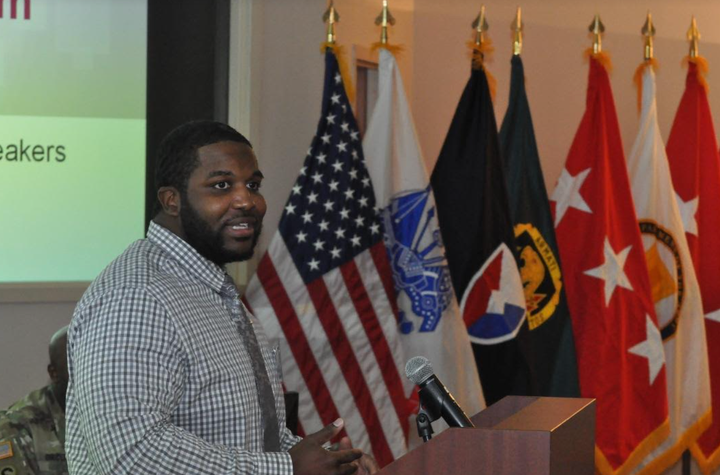 As the troops who left AfghanistanWhen they first enter civilian life, there will be many obstacles. To ensure that veterans don't have to endure what I experienced after combat, I dedicated my entire life. In 2016, I opened my own business and speak on mental health for both veterans and civilians. As a veteran, I tell stories many people don't know or can't tell. As vice president of my local community, I am also the director for Community Affairs. National Alliance on Mental IllnessDeKalb. DeKalb County. My goal is to make sure that veterans returning from combat know they have support.
Veterans have been helped by non-profit organizations. The Department of Veteran Affairs is at maximum capacity and often can't help veterans in a timely manner. They offer resources such as group and individual therapy. They are made possible by generous donations from all over the country and come at no cost. You can support veterans by donating directly to local charities.
The Council on Foreign Relations says there are 1.3 million active-duty military personnel ― less than half of 1% of the U.S. population. It's easy for veterans to be forgotten because we are such a small part of this country. But we've had the biggest impact in keeping America safe and we need people to look out for us. I'm honored to do my part and I urge others to learn more about the veteran community and what you can do to support us.
David Kendrick is a Rochester native who joined the Army in 2006 as a cavalry Scout. In 2007, Kendrick was wounded in a shooting accident and began his speaking career. His talks on mental health in the military and civilian communities are published. "Calvary,"A book about his life experiences.
Do you have a compelling personal story you'd like to see publishedHuffPost? Find out what we're looking for hereAnd send us a pitch
Share Your Comment Below