A year and half ago we were entering the third month. In the days that followed, it was almost a year. President Donald Trump suggested injecting bleachThe United States would be ineffective at controlling COVID-19. It was frighteningly obvious.
At this time, my mother was told that she had bone marrow cancer. My father had struggled with multiple myeloma and the same type of cancer for years. This remarkable gesture was one of cellular solidarity. I heard her matter-of-fact voice over the phone reveal her diagnosis, and the first thing I blurted out was, "Are you joking?" The second thing I said to her was, "Way to pull a Gandhari, Mom."
In the classic Hindu epic The Mahabharata, Princess Gandhari's marriage was arranged to Dhrithrashtra, the blind prince of the Kuru kingdom. As many princesses were before her, Gandhari was used to play a role in the geopolitical power game between warring nations. Gandhari, upon learning she would be married to a visionless man, immediately put a blindfold on her eyes. This was the only thing she wore for the remainder of her life.
Gandhari is a sign of devotion and love. This was something I hated and resented growing up. My mother, my feminist idol in sari, pulled an accidental Gandhari.
Our Mother's Day 2020 was spent looking up at my Mom's sweet face, framed by a screened second story window, next to my father, while my husband and my nephews sat 50 feet away on camping chairs on the sidewalk eating thin-crust pizza in parallel. For fear of falling, we couldn't hug or breathe around septuagenarians living with blood cancers. My days were spent on three-way phone calls with my mom and the medical staff to prepare for chemotherapy in a pandemic.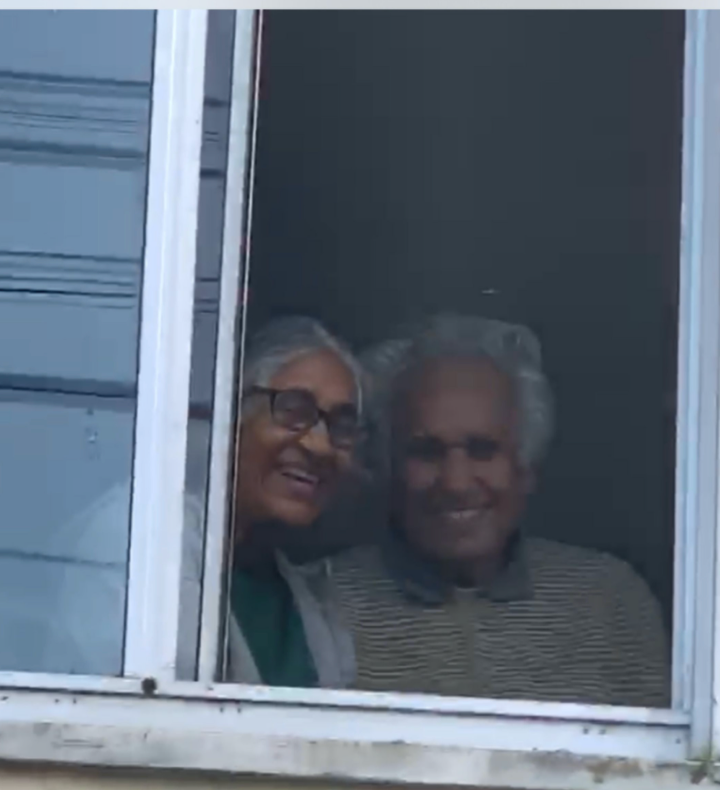 The day before her chemotherapy started, our call with the specialty pharmacist began with, "Are you familiar with the Medicare donut hole? It is a coverage gap and you fall into it." She calmly proceeded to drop a bomb on us and relayed that in order to start chemotherapy, Mom's first cycle would cost $2,541.44. One cycle. One cycle. 14 capsules. For a 75-year old retired woman who worked all her life and contributed to the system, this is a lot. We were awarded a list of numbers that would allow us to contact various foundations in order to help with these expenses. Mom would have to begin chemotherapy that morning.
A few months later, Dad's multiple myeloma, which had been in remission, became more active and his numbers climbed to the point of no return. We were chemo catapulted once more, and had no choice but to déjà vu our way forward, conversation with the specialty pharmacist included — same cancer, same donut hole, different patient. We were again offered 800 numbers by foundations in order to apply for grants for the $2541.44 he spent on his 14 chemotherapy drugs.
The grim running joke during this time period was "some people get couples massages, my parents get couples chemo." Mom and Dad started weekly Wednesday couples chemo, to the dismay and delight of the nurses on the infusion floor. Fearful that they might pick up COVID at any of their hospital or clinic visits, and then pass it along to others, the couple drove one another and refused assistance. They were so immunosuppressed from the chemotherapy they received for their cancers that they were at highest risk for death and hospitalization. So they lived in two bubbles. They lived in this alone, but they were there together.
Mom went to the ER because she was suffering from a severe cough, fever (100.3 F), and blood tests which showed low white cell count. This is the exact condition that helps fight infection. Though this could be very dangerous to her, she was informed that she didn't qualify for a COVID test due to the cutoff for tests being a fever of 100.4 F.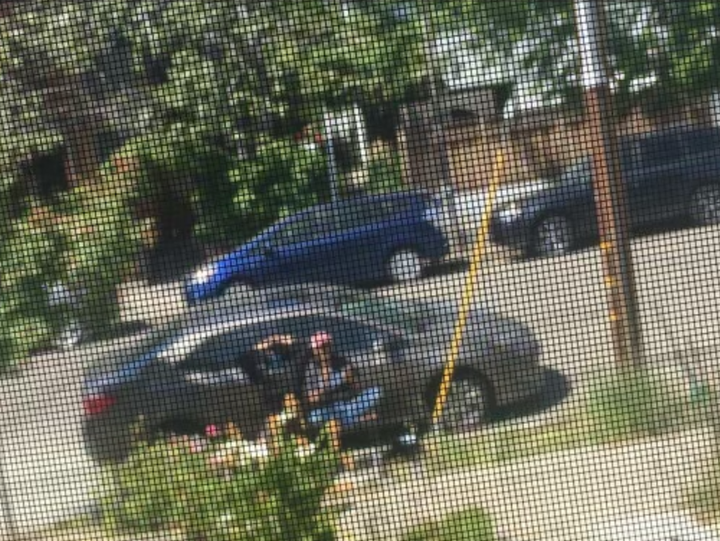 Here's the thing: my father is a doctor. His mother is always at his bedside when he is ill. There is no ER doctor in the world who would look a colleague in the face and deny their mother ― a cancer patient on chemo ― a COVID test because of a 0.1 degree differential. I was forced to do my best at midnight.
Although I instructed Mom very clearly and strongly to contact me when the doctor arrived at her house, he ignored that request and continued to examine and then discharged her.
She was allowed to go in the car at 2 am. It wasn't my finest moment. My past year and a quarter has been a daisy chain full of the least-favorable moments in my life, all for keeping my parents alive.
Not surprisingly, she found herself back at the ER with a more severe cough, higher fever, and lower white counts less than a month later. This time, I had to make my mother use speakerphone in her purse and keep me there for the duration of the evaluation. I sat in my purse and spoke up to the ER doctor. She was clearly upset at the fact that her colleague had failed to run a COVID rapid test during the week. She was not diagnosed with COVID but she did have a 6-day stay at the hospital where she received poor care. It was hard not to get mad at my hospital colleagues, even though I understood the horrors they were experiencing.
My father was admitted to the hospital a month later. We did the two ER trip déjà vu. Between, we drove 400 miles to my parents' house. I was unable to protect him from poor care. If I had been at his bedside, like I do, they would have requested the CT scan, blood cultures, and infectious disease consultation on Day 1. His hospitalization would have been reduced by half. We spent many days waving to him our phones from the spot in the parking lot that he could see from his fourth-floor room. He looked frail in his hospital gown and held onto his IV pole, while we waited. The first night I waited for my mother to call, and she did. With the phone beside my pillow, I fell asleep. It was never answered.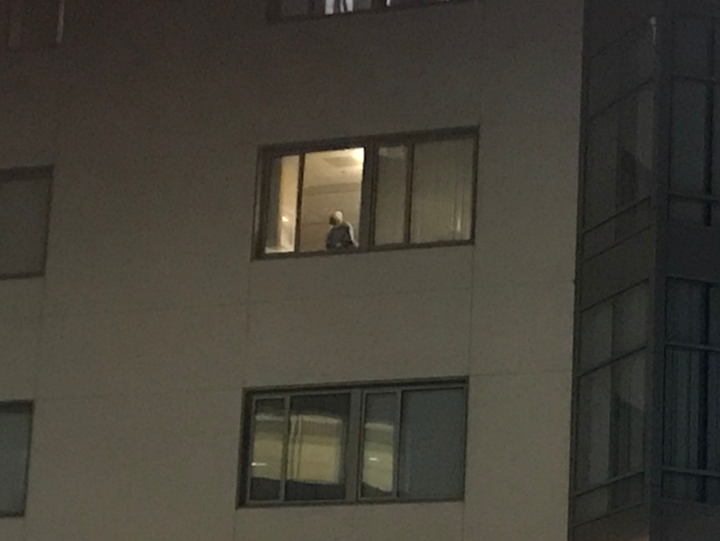 After that, I begged a nurse to place a sign on the wall behind Dad's bed with my phone number on it and with explicit instructions to call me if any clinician came into the room. Although Dad didn't have COVID, his infection improved and he did recover, communication was better. However, Dad still looked worse. With a steady step, Dad entered the hospital and was discharged nine days later.
With isolation, precautions, and millions of little steps to make sure they were safe through all the obstacles we faced, we persevered.
My husband and I decided to drive my parents to the chemotherapy. We tried to make it safe. The van was separated from its rear end by a divider made of wood. We used heavy plastic curtains, duct tape and thick plastic shower curtains. To seal the vents and keep windows open, we would mask and then transport them from one place to another.
During this period, the joke was that they were trying to make them survive COVID to allow them to die of cancer. They were kept alive, COVID-free and able to continue their journey into the promised vaccine land. And though their wait was longer than it should have beenThey finally received their doses of the mRNA vaccines.
It was thought that we'd have to wait for everyone else to get vaccinated. Then, once our herd immunity is established, we could all experience some sense of normalcy. It was just a matter of time before our family could be reunited and we could all get hugs. Everyone will gather to get shot, to support one another, and help vulnerable people like mine, as well as to safeguard innocent children still waiting for their shots.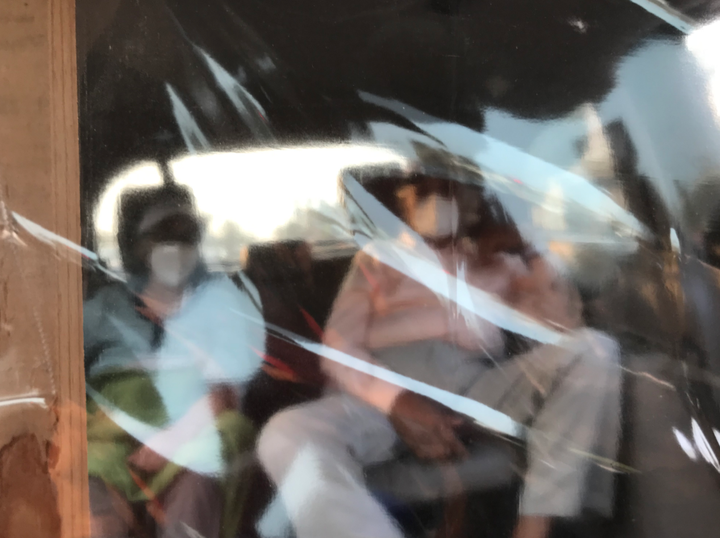 Huntington Beach in California is Mom's and Dad's place of residence. It was a scene that has become the focal point for highly politicized clashes regarding basic public-health measures. The we-are-all-in-this-together proclamations of the early pandemic manifested in some quarters into a toxic individualism of a live-and-let-die, survival of the fittest, anti-mask and anti-vax credo.
Won't you be my neighbor became don't you be my neighbor.
I shouted at their neighbor, shouted at their aunt to leave their home, and got into the faces of the two firefighters in the waiting area of the clinic whose masks were under their chins.
It was a very long and difficult year.
I've wondered all along, "What is the point in our system if we don't protect those who are the most vulnerable?" Why is it that children are more likely to die than adults? If you are old, obese, diabetes, or immuno-suppressed, it makes you more disposable. What do these risk factors say about the sick society we created?
Navigating our health care system from the perspective of a daughter and doctor has made it abundantly clear that profit-based health systems that tend to incentivize restricting care — and at any moment can surprise you with bank-breaking donut holes — prioritize neither health nor care. It is a system that makes patients sick. When we, as healthcare workers, are able to do right by our patients, it is usually despite the system, not because of iAnd if the sheer numbers of health care workers who have lost their lives during the pandemic is any indication, this system doesn't serve those on the frontlines either. Corner-cutting and chronic understaffing have been a foundation of the health care system.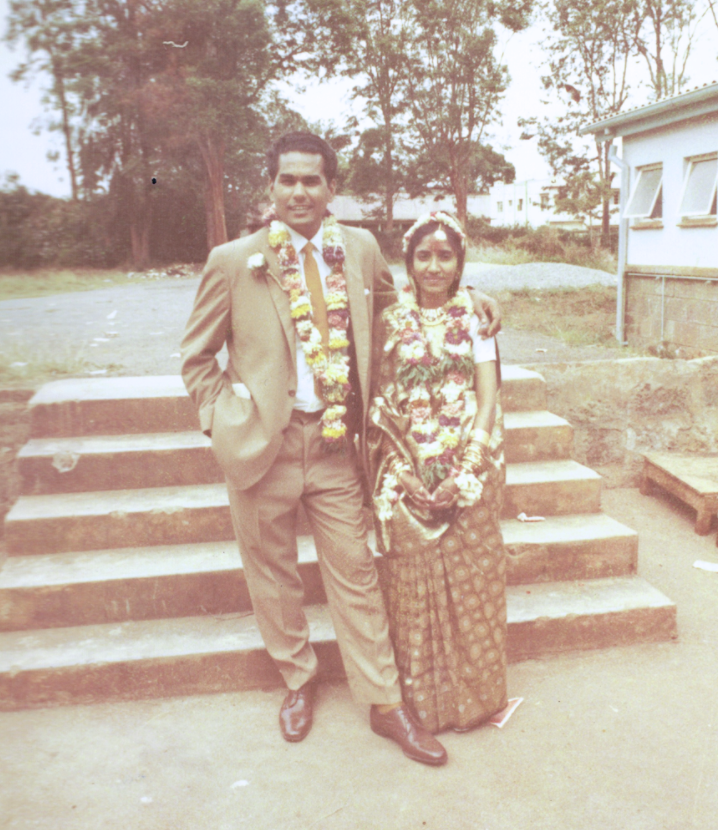 This is what happened with Colin Powell, and this is what could happen to my Mom and Dad at any moment, because when you have a cancer of the very cells that make antibodies to protect against the virus, there is no guarantee that you made many ― or any, for that matter. It is your responsibility to get vaccinated and to help you stay safe in the community.
All I can do is continue trying to keep my parents safe from COVID because I don't want them to share the same fate as Colin Powell.
It is my wish that they can choose to end their lives from cancer rather than COVID.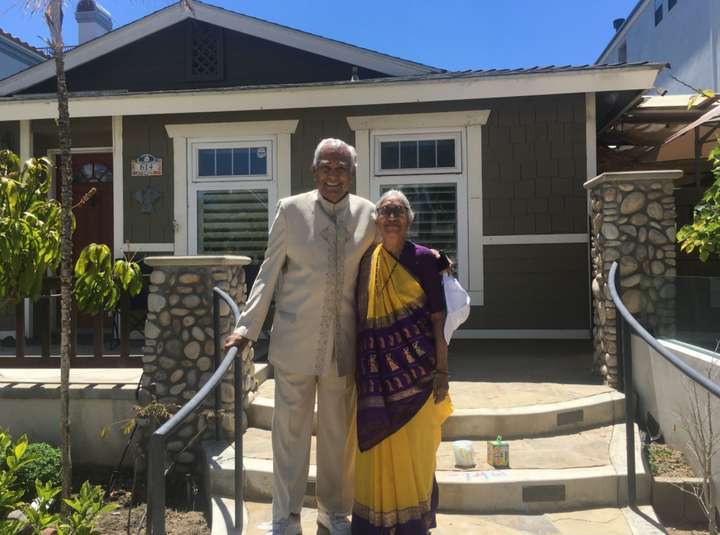 Dipti Barot, a San Francisco Bay Area Primary Care Doctor and Freelance Writer is Dipti.
Do you have a compelling personal story you'd like to see publishedHuffPost: Find out what we're looking for here send us a pitch.
Share Your Comment Below