Meadow Walker, daughter of the actor Paul Walker, tied the knot earlier this month surrounded by friends, family and a few "Fast and Furious" legends.
The model, who's developed a close bond with her father's co-stars since his tragic death eight years ago, wed boyfriend Louis Thornton-Allan in the Dominican Republic during an intimate seaside ceremony.
Both Vin Diesel, who shared a deep bond with Walker and is Meadow's godfather, and Jordana Brewster, who played the actor's on-screen love interest, were in attendance.
In the following: photo shared from the ceremony, Diesel escorted Meadow down the aisle in her father's place with the two walking arm-in-arm. A Givenchy Haute Couture custom halter dress stunned the bride. according to VogueDiesel was wearing a light-blue suit with his trademark aviator sunglasses, and Diesel was in a dark blue suit.
The nuptials were celebrated among the "Fast and Furious" family on Instagram with stars, including Ludacris, Gal Gadot and Nathalie Emmanuel, sending love Meadow's way via social media.
"We couldn't have imagined it to be any more perfect and personal," the model told VogueAbout the celebrations. "And honestly it was easy and simple. Louis and I had a clear vision of what we were looking for from the beginning. It was a very intimate celebration."
She added, "We were all barefoot, dancing in the sand. To finish the night, there was a wonderful display of fireworks, and we lit lanterns into the picturesque night sky."
The couple revealed they were engaged back in August ― just a month after they first went public with their romance ― with Meadow flashing her engagement ringAn Instagram video showing her in the pool.
Paul Walker died in a fatal car accident in 2013 at the age of 40, the "Fast and Furious" family has embraced his daughter as one of their own.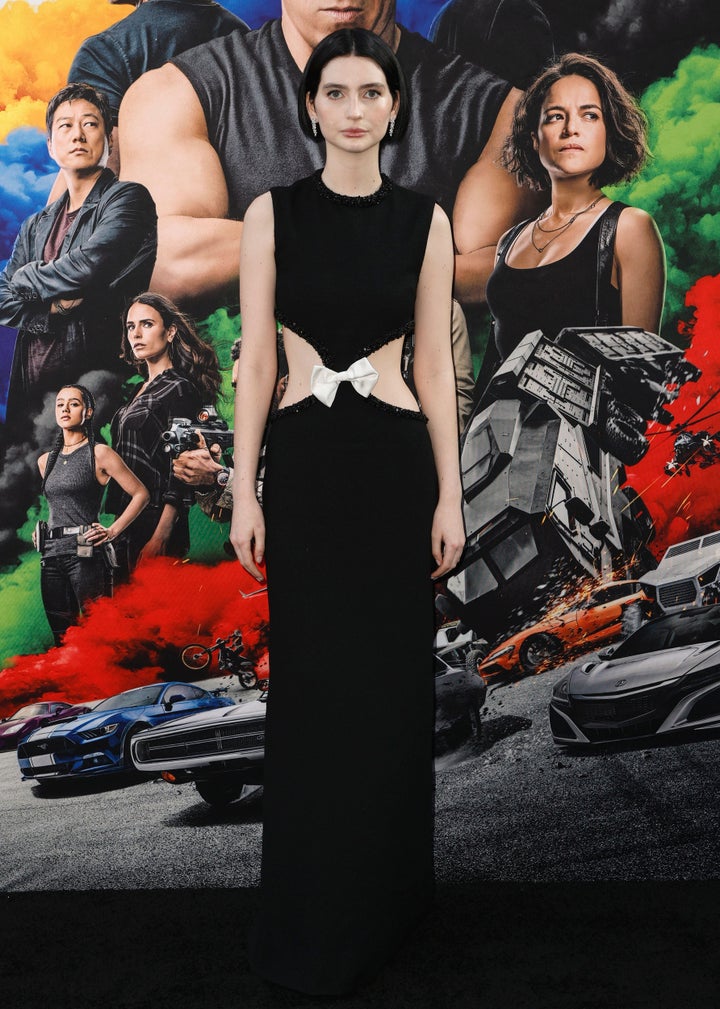 Meadow was present at the Premiere of the New Sequel earlier this Year. walked the red carpet alongside the cast, which has made it their mission to keep her father's memory alive.
"I never think I'm continuing the franchise in his absence," Diesel said of his late co-star in an interview ahead of the release of "F9" this year. "I always feel like I'm continuing the franchise in his honor."
And should the "Fast and Furious" saga produce a 10th film, Meadow, who consulted on recent sequels alongside Paul Walker's two brothers, Cody and Caleb, might just join in on the fun.
"I would not count anything out," Diesel teased about the rumorsMeadow's acting debut in her next movie. "Let me just — without giving you all of the secrets of 'Fast 10.' Let's just say nothing's ruled out."
Share Your Comment Below